The Nikon Coolpix B500 has been one of the most talked-about bridge cameras of the year, combining power and convenience. In 2023, Nikon has given photography aficionados another reason to consider this high-performing compact camera.
Let's discuss the performance, design, and unique features that set the Nikon Coolpix B500 apart in the crowded market of compact cameras.
Performance
The Nikon Coolpix B500 stands out with its remarkable performance in various photography conditions, setting a high standard in the compact camera category.
Spectacular Image Quality
The B500 impresses with its striking image clarity and color reproduction. Its 16 MP sensor ensures that each shot captures the minutest details with utmost precision.
Sharpness and Clarity: The detail resolution is outstanding, making it ideal for landscape and portrait photography.
Color Accuracy: The colors produced are vibrant and true to life, contributing to visually appealing images.
Low-Light Performance: It excels in low-light conditions, reducing noise and maintaining detail, which is crucial for evening and indoor shots.
Speed and Autofocus
With its swift response and advanced autofocus system, the B500 reduces the chances of missing any decisive moments.
Fast Response: The camera reacts swiftly, allowing for the capture of spontaneous moments.
Autofocus Accuracy: It boasts an advanced autofocus system that locks onto subjects with impressive accuracy and speed.
Burst Mode: The burst mode is reliable, ensuring you don't miss fast-paced action shots.
Design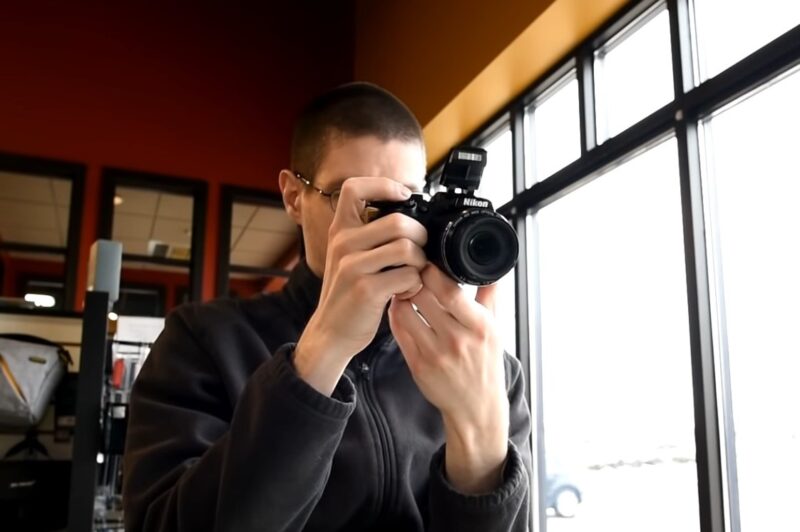 The Nikon Coolpix B500 has been designed keeping in mind both aesthetics and functionality, creating a balanced, intuitive user experience.
Ergonomics and Build
The B500 flaunts a well-constructed body with a comfortable grip, making it a joy to use for extended periods.
Comfortable Handling: The ergonomic design ensures that the camera sits comfortably in hand, minimizing user fatigue.
Sturdy Build: The robust build quality signifies durability and reliability, important for any photography equipment.
Accessible Controls: The logically placed controls are easily accessible, facilitating a seamless photography experience.
Screen and Viewfinder
The B500's screen and electronic viewfinder are crafted to offer users a clear and accurate representation of their subjects.
Bright Display: The display is bright and sharp, allowing for easy composition and review of shots in various lighting conditions.
Detailed Viewfinder: The electronic viewfinder is detailed, aiding in precise composition, especially in bright outdoor settings.
Touchscreen Functionality: The responsive touchscreen enhances user interaction, making navigation through settings and modes straightforward.
Features: Innovative and Diverse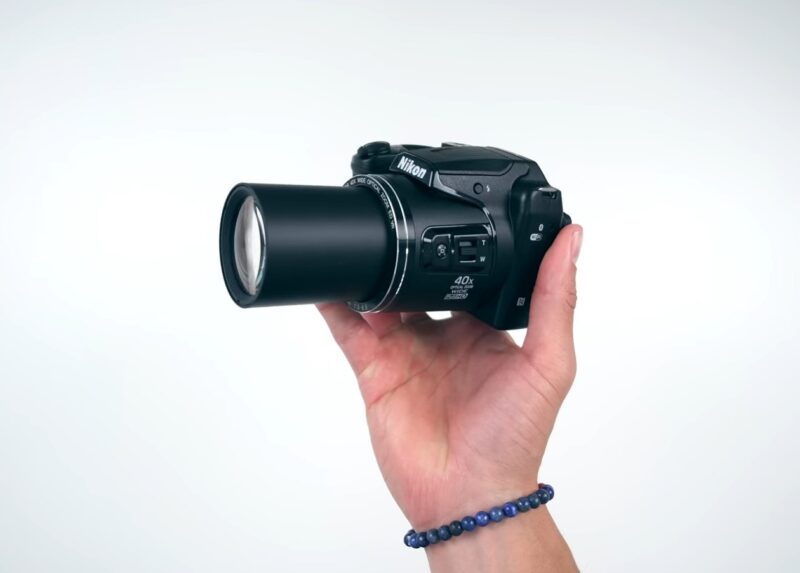 The features of the Nikon Coolpix B500 are versatile and innovative, offering a range of options for creative expression.
Zoom Capabilities
The B500's zoom is one of its standout features, enabling users to get incredibly close to their subjects without compromising on image quality.
Optical Zoom: The 40x optical zoom is smooth and precise, allowing for detailed captures of distant subjects.
Dynamic Fine Zoom: The dynamic fine zoom extends the reach even further without a significant loss in quality.
Macro Shooting: The camera excels in macro photography, rendering close-up shots with exceptional detail and clarity.
Connectivity and Battery Life
The B500 offers various connectivity options and a reliable battery life, enhancing the overall user experience.
Wireless Connectivity: The built-in Wi-Fi and Bluetooth allow for easy sharing and remote shooting, adding to user convenience.
Battery Endurance: The battery life is robust, ensuring that the camera is ready for action whenever inspiration strikes.
USB Charging: The ability to charge via USB is a practical feature, allowing for easy power-ups on the go.
A Versatile Companion for Every Photographer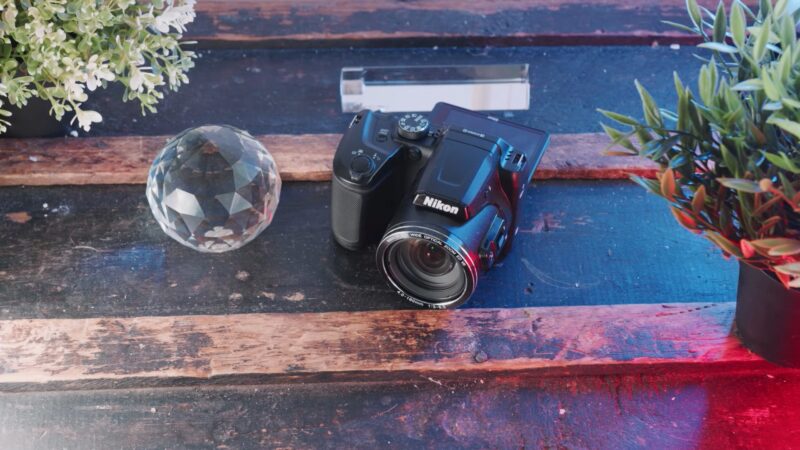 The Nikon Coolpix B500 emerges as a versatile and reliable companion for photographers of all levels. Whether it's exceptional image quality, user-friendly design, or innovative features, the B500 ticks all the boxes for a compact camera.
Its performance in various conditions and the flexibility it offers make it a formidable contender in the compact camera market in 2023.
Value for Money
The B500 offers significant value for its price, making high-quality photography accessible to a broader audience.
Affordable Pricing: The reasonable price tag makes it an attractive option for those looking to explore photography without breaking the bank.
Comprehensive Package: The combination of advanced features and reliable performance offers substantial value to users.
Potential for Growth: The versatile feature set serves as a solid foundation for budding photographers to expand their skills.
Ease of Use: Intuitive and Simplified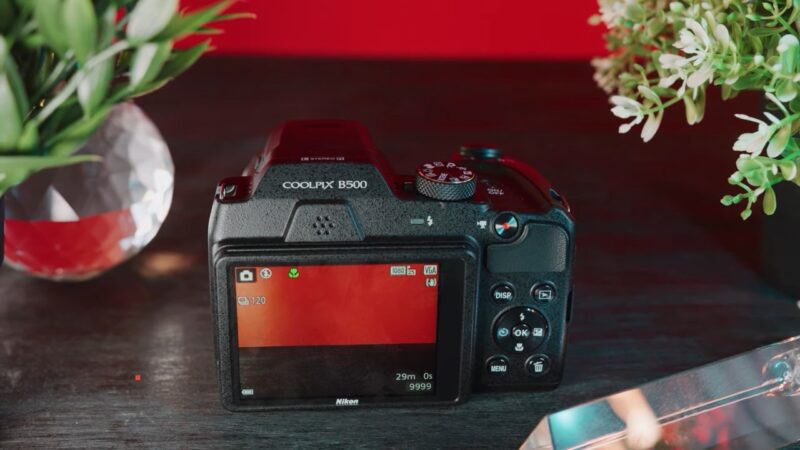 The Nikon Coolpix B500 is designed to be user-friendly, making it a suitable choice for photographers of all skill levels, from beginners to seasoned professionals.
User Interface
The user interface of the B500 is uncomplicated and intuitive, ensuring a smooth and enjoyable photography experience.
Simple Navigation: The menu system is well-organized and easy to navigate, even for those new to photography.
Quick Settings Adjustment: The availability of quick settings adjustments helps in effortlessly adapting to changing shooting conditions.
Helpful Guide Mode: For beginners, the guide mode provides useful tips and tutorials to understand the camera's features better.
Customization Options
The B500 provides a degree of customization, allowing photographers to tailor the camera settings to their preferences and shooting styles.
Flexible Settings: The ability to alter settings like exposure and white balance grants more creative control to the user.
Function Assignment: Users can assign frequently used functions to specific buttons, streamlining the shooting process.
Memory Recall: The camera can remember preferred settings, reducing the time spent adjusting them for different scenes.
Image and Video Quality
The Nikon Coolpix B500 delivers in terms of both image and video quality, allowing users to capture moments in vivid detail.
Image Processing
The B500's advanced image processing ensures that each photograph is sharp, clear, and rich in color.
Efficient Processor: The camera's processor works efficiently to reduce noise and enhance details in the images.
Dynamic Range: The dynamic range is well-maintained, preserving details in both shadows and highlights.
Color Balance: The B500 manages to keep a balanced color profile, ensuring natural and vibrant photographs.
Video Capabilities
The video quality of the B500 is commendable, offering smooth and detailed footage for those who love to capture moving images.
Full HD Recording: The camera supports Full HD video recording, providing clear and smooth footage.
Stable Footage: Thanks to effective image stabilization, the videos shot are stable and free from unwanted shakes.
Audio Quality: The built-in microphone captures decent audio, making the videos more engaging and lifelike.
Portability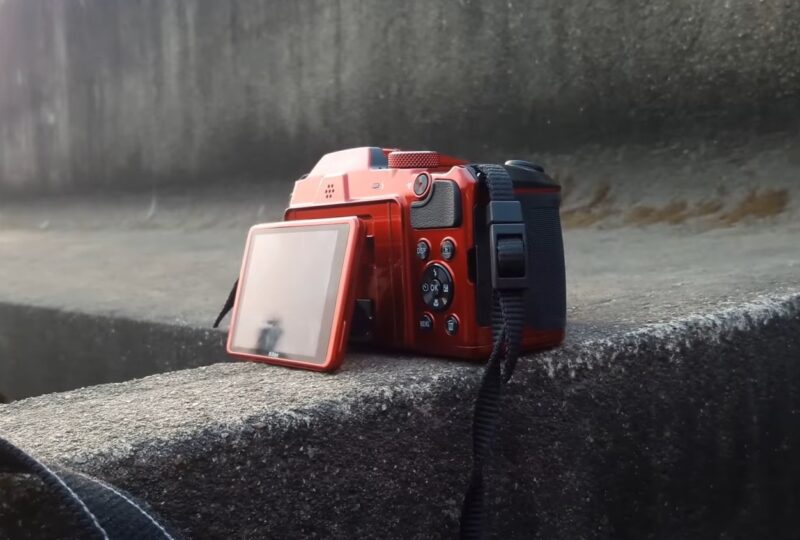 For those who are always on the go, the Nikon Coolpix B500's compact and lightweight design is a significant advantage.
Size and Weight
The camera's compact size and reduced weight make it a practical choice for travel and everyday photography.
Easy to Carry: The B500 is easy to carry around, making it a convenient companion for capturing spontaneous moments.
Balanced Weight Distribution: The weight is well-distributed, ensuring comfortable handling during extended use.
Compact Dimension: The camera's compactness allows it to fit easily in a bag, making it ideal for travel.
Durability and Reliability
Despite its compact size, the B500 is robust and reliable, capable of withstanding the rigors of daily use.
Solid Construction: The build quality is solid, ensuring the camera's longevity and ability to endure minor bumps and drops.
Weather Resistance: Though not fully weather-sealed, the camera offers some level of resistance against dust and moisture.
Dependable Performance: The consistent and dependable performance of the B500 builds confidence in its reliability.
Advanced Features
The Nikon Coolpix B500 does not shy away from offering advanced features typically found in more professional models, thus enhancing the photographic experience it provides.
Creative Modes
The camera offers a range of creative modes and filters that allow users to add an artistic touch to their photographs.
Variety of Filters: The B500 has a multitude of creative filters, letting photographers express their artistic side easily.
Scene Modes: The diverse scene modes optimize camera settings for different situations, ensuring optimal results.
Panorama Assist: The panorama assist feature is a nice addition, allowing users to capture wide, sweeping landscapes effortlessly.
Manual Controls
For those wanting more control over their shooting parameters, the B500 offers sufficient manual controls.
Exposure Adjustment: The user can adjust exposure settings to manipulate the light in photographs, enhancing creative possibilities.
Focus Control: Manual focus control is handy for achieving precise focus on subjects, especially useful in macro photography.
White Balance Settings: Manipulating white balance settings allows for better color accuracy under varying lighting conditions.
Accessories and Expandability: Enhance and Protect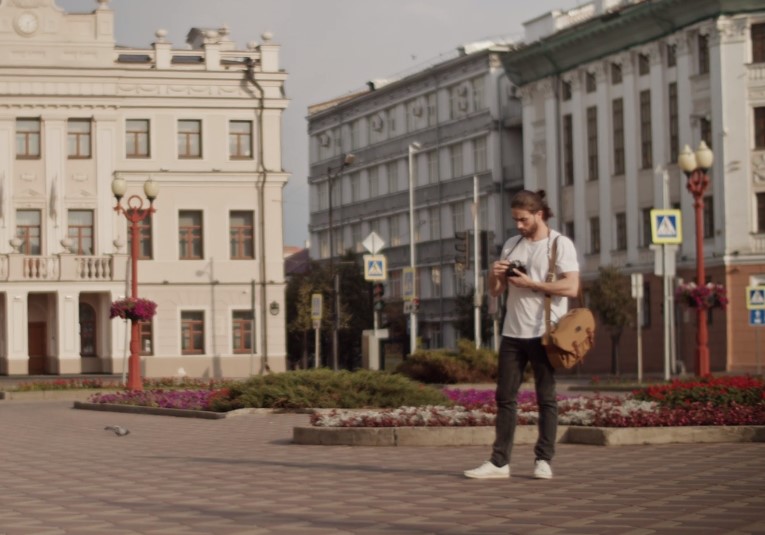 Nikon provides various accessories and expandability options for the Coolpix B500, allowing users to protect their investment and enhance the camera's functionality.
Protective Accessories
Nikon offers a range of protective accessories designed to shield the camera from potential damage.
Camera Case: A dedicated camera case provides protection from scratches and impacts during travel.
Screen Protectors: Available screen protectors are crucial for preventing scratches and smudges on the display.
Lens Caps: The lens cap protects the lens from dust and scratches when the camera is not in use.
Expansion Options
The B500 offers several expansion options, helping users to adapt the camera to their specific needs and preferences.
External Flash: An additional external flash can be attached for enhanced lighting in low-light conditions.
Tripod Mount: The integrated tripod mount is beneficial for long exposure shots and stable video recording.
Memory Expansion: The camera supports high-capacity memory cards, ensuring users have enough storage for their creative endeavors.
FAQs
Can the Nikon Coolpix B500 connect to Wi-Fi or Bluetooth for easy photo sharing?
Yes, the Nikon Coolpix B500 features built-in Wi-Fi and Bluetooth connectivity, allowing for seamless photo sharing and remote camera control through Nikon's dedicated app on smart devices.
Is the Nikon Coolpix B500 suitable for shooting in low-light conditions?
The Nikon Coolpix B500 is equipped with a range of features, like a built-in flash and high ISO sensitivity, to assist in low-light conditions, but it might not match the performance of cameras with larger sensors or faster lenses in extremely low light.
Does the Nikon Coolpix B500 support shooting in RAW format?
No, the Nikon Coolpix B500 does not support RAW image capture; it saves images in JPEG format, which is suitable for most casual photographers and easier to share and manage.
How long does the battery last on a single charge?
The Nikon Coolpix B500 has a decent battery life, typically allowing for approximately 400 shots on a single charge, depending on usage patterns, settings, and environmental conditions.
Can I use an external microphone with the Nikon Coolpix B500 for better audio quality in videos?
The Nikon Coolpix B500 does not have an input for connecting an external microphone; it relies on its built-in microphone for audio recording during video shoots.
Is the lens on the Nikon Coolpix B500 interchangeable?
No, the Nikon Coolpix B500 comes with a fixed lens, meaning it cannot be removed or replaced with a different one. However, the built-in lens offers a versatile zoom range to cover various shooting scenarios.
Final Thoughts
With its numerous features, superior performance, and compact design, the Nikon Coolpix B500 emerges as one of the most compelling compact cameras in 2023. It is a camera that adapts to various photography styles and levels, making it a valuable companion for capturing life's moments in stunning detail.
If you prioritize image quality, user-friendliness, portability, or a combination of these factors, the B500 is sure to meet your expectations. For those intrigued by retro cameras, take a look at our article on the subject.