Welcome to my comprehensive review of the Canon VIXIA HF R800 Camcorder. As someone who's worked with various camcorders over the years, I find it vital to shed light on cameras that deliver an extraordinary blend of quality and value.
The HF R800 is one such gem that has consistently surprised me. Let's talk about the nuances of this handy piece of technology, breaking down its performance, features, and where it stands in today's competitive market.
Overview and Quick Specs
Before diving deep, let's quickly touch upon the key specifications:
Sensor: 1/4.85-inch CMOS
Total Pixels: 3.28 Megapixels
Video: Full HD 1080p
Zoom: 57x Advanced Zoom; 32x Optical; 1140x Digital
Image Stabilization: SuperRange Optical (lens shift)
Recording Format: AVCHD, MP4
Screen: 3-inch Touch Panel LCD
Battery Life: Approx. 3 hours
These specs offer a good primer, giving us a skeleton around which we'll flesh out the details.
First Impressions
Unboxing the Canon VIXIA HF R800, I immediately felt its compact nature and lightweight design. The camera is ready to use straight out of the box, which is a huge plus for those who are not tech-savvy. It's hard to shake off the impression that Canon built this as a highly functional, consumer-friendly product.
Position in the Market
The Canon VIXIA HF R800 sits in the sub-$300 range, targeting mainly hobbyists and beginners. Its feature set and capabilities position it as a reliable device, far above the usual run-of-the-mill budget camcorders. Though it's not tailored for professional videography, its performance can give some pricier models a run for their money.
Design and Build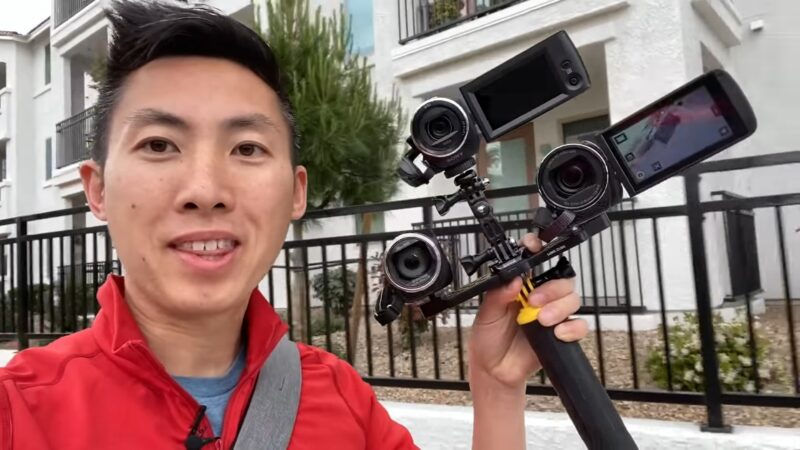 Body and External Features
Ergonomically designed, the Canon VIXIA HF R800 sits comfortably in your hand. The build quality is mainly plastic, but feels sturdy. There's a strap for secure handling, and the buttons are intuitively placed. It features a 3-inch touch panel LCD that rotates 180 degrees, which is great for vloggers or self-recordings.
User Interface
Navigating through the settings is easy with its user-friendly interface. Icons are large enough to be touch-friendly, and settings are grouped logically. Even if you're new to camcorders, you'll find it simple to locate options such as white balance, exposure controls, and audio settings.
Connectivity
Canon equipped the HF R800 with a mini HDMI out and USB 2.0 for file transfer. Also, there's an external microphone terminal, a welcome addition for better audio capturing. However, it does lack Wi-Fi connectivity, which can be a drawback for some users who prefer wireless options for sharing and control.
Performance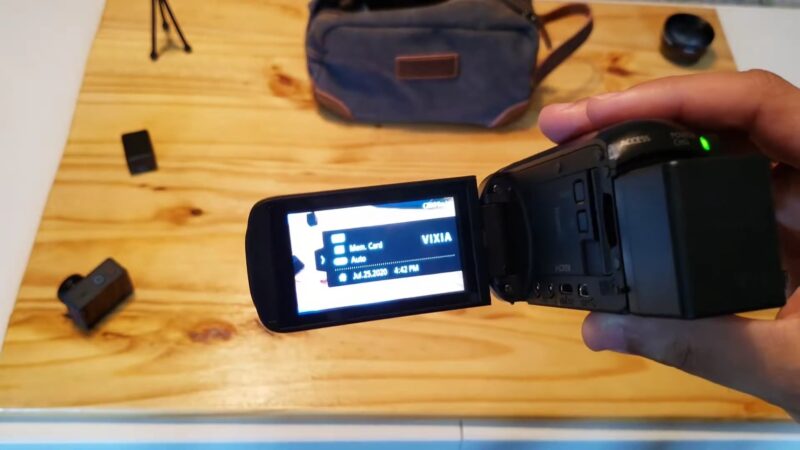 Video Quality
Now, let's get to the crux—video quality. Equipped with a 1/4.85-inch CMOS sensor and DIGIC DV 4 Image Processor, the camera captures Full HD 1080p videos at 60 fps. The colors are vibrant, and the dynamic range is impressive for a camera in this price bracket.
Low Light Performance: It does surprisingly well, given its sensor size.
Focus: Fast and mostly accurate.
Stabilization: The SuperRange Optical Image Stabilization is a lifesaver when shooting handheld.
Audio Capabilities
The built-in microphone records clean, natural sound, but it tends to pick up ambient noises. Thankfully, there's a microphone input that allows you to connect external microphones for improved audio quality. Audio settings can be adjusted manually, which is a big plus for those looking for more control over sound.
Battery Life
Battery life is a strong suit for the VIXIA HF R800. The camera comes with a BP-727 battery, which offers around 3 hours of continuous recording. This is excellent for a day out shooting without worrying about carrying extra batteries.
Unique Features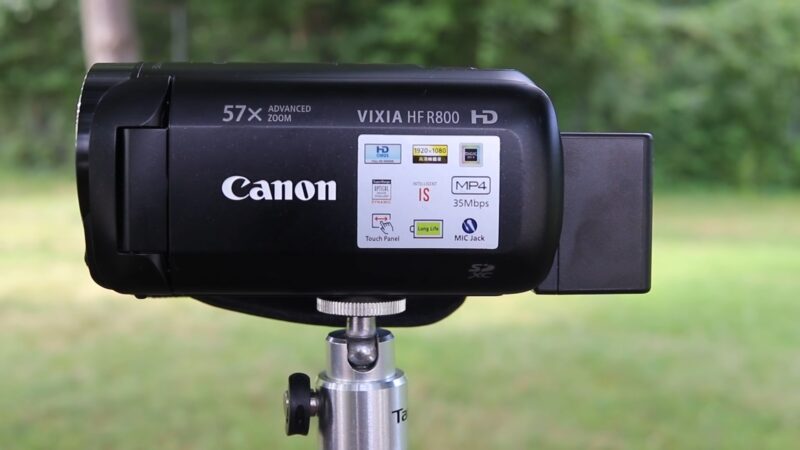 1. Advanced Zoom
The 57x Advanced Zoom allows for a versatile shooting experience. From close-ups to wide-angle shots, you get a lot of creative freedom. Of course, you have to be cautious when using digital zoom, as quality can deteriorate, but the optical zoom works beautifully.
2. Slow and Fast Motion Recording
The HF R800 comes with built-in slow and fast-motion recording, allowing you to get creative with your storytelling. Whether capturing slow-motion scenes or speeding through lengthy activities, the quality remains commendable.
3. Pre-REC Function
One of my favorite features is the Pre-REC function. This means the camera is continuously buffering 3 seconds of video. When you hit the record button, those 3 seconds get added to the beginning of your clip. Never miss an important moment again!
Pros and Cons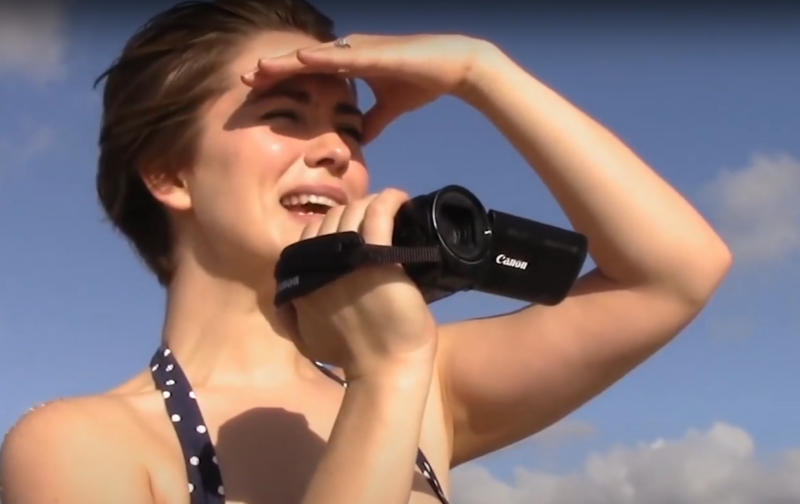 Advantages
Affordable: Excellent value for the price.
Easy to Use: Ideal for beginners and hobbyists.
Solid Performance: Capable video and audio features.
Long Battery Life: Lasts around 3 hours on a full charge.
Drawbacks
Lack of Wi-Fi: Makes file transferring a bit tedious.
Limited Professional Use: Not ideal for advanced videography needs.
Plastic Build: Though sturdy, it does feel less premium.
Accessories and Compatibility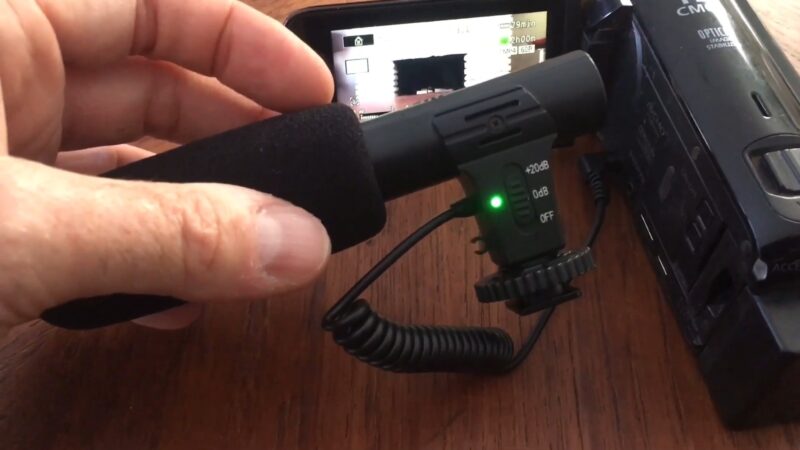 Optional Add-ons
The Canon VIXIA HF R800 has an accessory shoe and a microphone input, meaning it's not a standalone tool but can be part of a larger setup. Various accessories are available to enhance your filming experience:
External Microphones: For those who need to capture higher-quality audio.
Tripods: Useful for static shots and pans.
Extra Batteries: Always a good idea for longer shooting sessions.
Canon offers some of these as part of package deals, but they can also be purchased separately. The point is, you can grow with this camcorder.
Software Compatibility
The VIXIA HF R800 is compatible with a range of editing software. Whether you are a Windows or Mac user, you'll find that transferring and editing your footage is straightforward. Software like Adobe Premiere Pro, Final Cut Pro, and even free options like DaVinci Resolve work seamlessly with the video formats provided by this camcorder.
Third-Party Accessories
If Canon's proprietary accessories don't tickle your fancy, the HF R800 is compatible with a multitude of third-party gadgets as well. From stabilization rigs to external flash units, you'll find an extensive range of compatible add-ons to suit your specific needs.
User Experience and Community
The Learning Curve
The HF R800 is notably easy to use. A beginner can pick it up and start shooting reasonable-quality video almost immediately. But the real beauty lies in its scope for exploration. As you get accustomed to its features, you'll start to unveil its more advanced functionalities like manual focus, exposure settings, and slow-motion recording.
User Testimonials
Having combed through numerous user reviews, forums, and feedback, the overwhelming sentiment is positive. Users are particularly impressed with its battery life and image stabilization features. The frequent advice from existing users to potential buyers is to invest in a good SD card and perhaps an extra battery for optimal performance.
Online Resources
Canon itself offers extensive resources like video tutorials and user manuals online. Additionally, a vibrant community of VIXIA HF R800 users share tips, hacks, and video footage on platforms like YouTube, Reddit, and various online forums. Being a part of this community can significantly enhance your user experience.
How It Compares to Competitors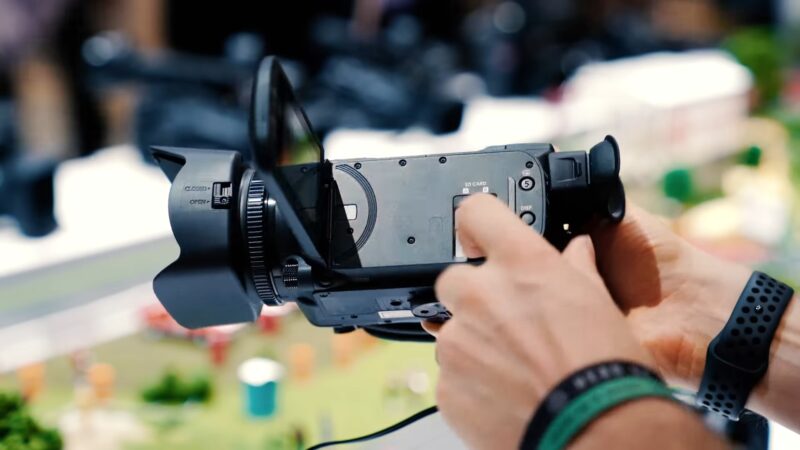 Against Higher-Priced Models
If you compare it with higher-priced models like the Sony AX43 or Panasonic HC-V770, you'll find that it lacks features like 4K video, Wi-Fi, and advanced image sensors. However, for its price, it provides astonishing value and solid performance that can give some mid-tier camcorders a run for their money.
Against Budget Options
In the budget segment, it towers over competitors by offering advanced zoom capabilities, manual control options, and a far superior battery life. It's a camcorder that could easily be priced higher and still be considered a good buy.
The Best Bang for Your Buck?
Considering the entire landscape, it's hard to find another camcorder offering as many features and as much reliability at the VIXIA HF R800's price point. It balances quality and affordability like few others in the market.
FAQs
What are the automatic settings like on the Canon VIXIA HF R800?
The Canon VIXIA HF R800 has very effective automatic settings. It adjusts to the light intensity and color temperature of the shot quickly and features fast face-tracking autofocus. For most users, there's rarely a need to touch the manual settings to get good video or photo quality.
Can I manually adjust the aperture on this camcorder?
No, the aperture cannot be manually adjusted. The camcorder comes with an f/1.8-4.5 lens, but the inability to control the aperture means you won't be able to achieve effects like bokeh or a blurry background.
What are the options for white balance?
The white balance settings are limited to four presets: auto white balance, daylight, tungsten, and custom white balance. The custom white balance adjusts to the white of the current shot, and then the camcorder locks in that color temperature. You cannot set the color temperature in Kelvins manually.
How long does the battery last?
The battery life when recording at maximum quality (35 Mbps, 1080p, 60 FPS) is about 3 hours. It's advisable to get a third-party battery for extended use.
Can I use the VIXIA HF R800 as a webcam?
Yes, the camcorder can be used as a webcam for streaming software like OBS, Zoom, and Twitch. It has a clean HDMI out, which means you won't see menu settings and focus boxes around your image while streaming. However, this does require a capture card and some setup.
Can I charge the battery without plugging it into the camcorder?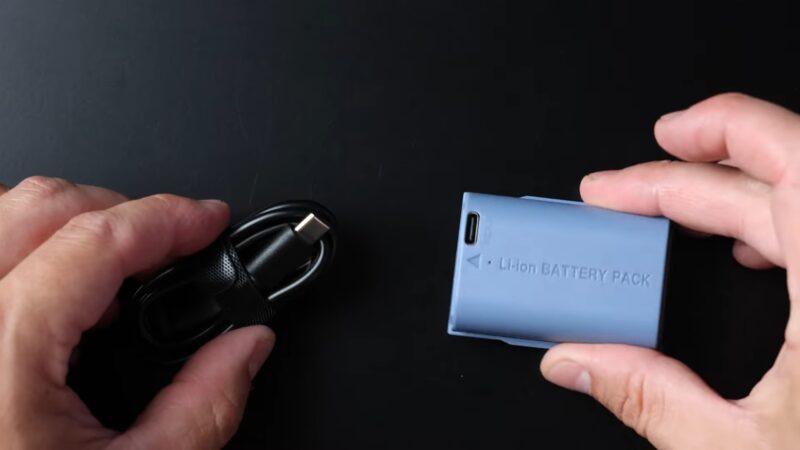 Canon sells wall chargers that allow you to charge the battery separately, although these seem to be commonly out of stock.
What are the options for transferring footage to a computer?
You can transfer images and videos to a computer using an SD card or by a USB cable.
Can I stream while the camcorder is on the charger?
Yes, you can stream indefinitely while the camcorder is on the charger, as long as you turn off the auto-sleep function.
What is the tripod thread at the bottom used for?
The tripod thread at the bottom of the camcorder makes it easy to set up and leave the device in place while you stream or record.
What is the video quality like?
The video quality can be a bit soft and noisy when shooting indoors, even with studio lighting. However, the camcorder can produce decent stills and video when used outdoors.
Final Thoughts
The Canon VIXIA HF R800 packs a punch far above its weight class. It offers a rich array of features and capabilities that would satisfy most casual videographers and even surprise the pros.
Sure, it has its drawbacks like any other product, but these are outweighed by its advantages, especially considering the sub-$300 price tag. Whether you're a vlogger, a family memory keeper, or a hobbyist filmmaker, this camcorder will serve you well. It's a fantastic device that brings Canon's years of imaging expertise into a compact, affordable package.